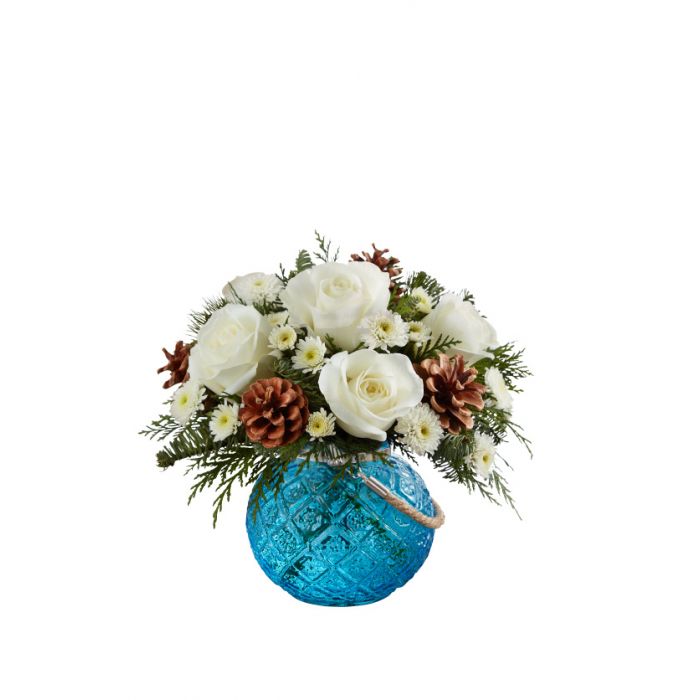 Winter Warmth
$ 44.99
Warm up their winter with our standout bouquet that blends rustic charm and global chic. We combined bright white blooms that look just like freshly fallen snow against a mix of evergreens and pinecones. And for a truly unexpected - and eclectic - surprise, we've paired it with our exclusive new bubble vase. Inspired by the rich blue water of the Mediterranean Sea, it features an antique pressed glass design and rustic rope handle. An added tea light candle transforms this piece into a unique candle holder, bringing beauty and vibrancy into any home.
Substitution Policy

In some instances, the photo may represent an overall theme or look and include a one-of-a-kind vase which cannot be exactly replicated.
Although the actual bouquet may not precisely match the photo, its temperament will. Occasionally, substitutions of flowers or containers happen due to weather, seasonality and market conditions which may affect availability. If this is the case with the gift you've selected, we will ensure that the style, theme and color scheme of your arrangement is preserved and will only substitute items of equal or higher value.