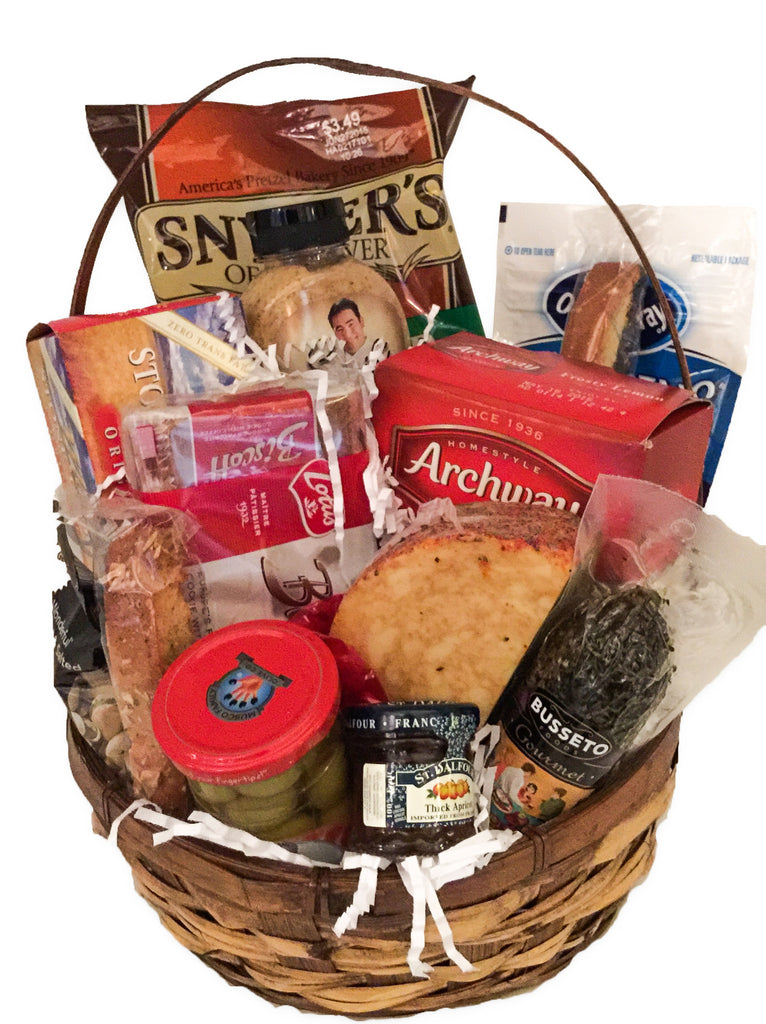 Snack Basket
$ 69.99
Say so-long to stressful shopping! Whether you're looking for something to send to a friend or an entire family, our snack gift basket is a great choice because they're filled with the  tastes everyone craves, like smooth caramel, salty pretzels, cheeses, olives, cookies,  slow-melting chocolates and so much more.
Substitution Policy

In some instances, the photo may represent an overall theme or look and include a one-of-a-kind vase which cannot be exactly replicated.
Although the actual bouquet may not precisely match the photo, its temperament will. Occasionally, substitutions of flowers or containers happen due to weather, seasonality and market conditions which may affect availability. If this is the case with the gift you've selected, we will ensure that the style, theme and color scheme of your arrangement is preserved and will only substitute items of equal or higher value.