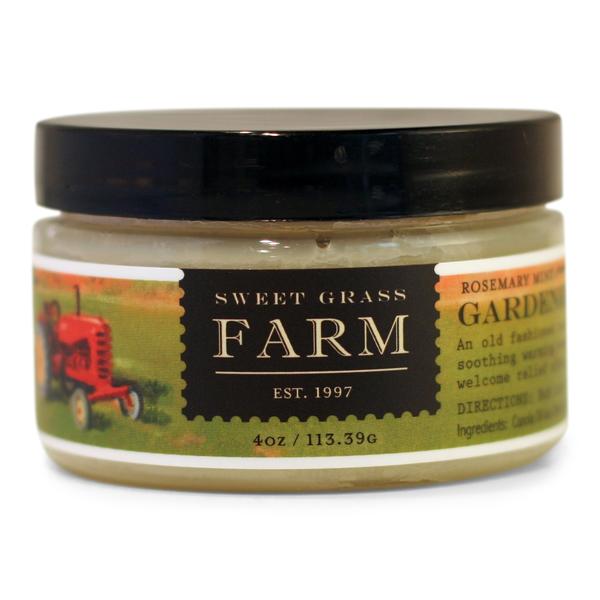 Gardener's Muscle Balm
$ 10.99
Product Description
Created with an old fashioned recipe from down on the farm, our Gardener's Muscle Balm brings a soothing and warming sensation that relieves tired, achy muscles after gardening chores or over-exertion.  
Packaged in a long-lasting 4-ounce jar.
Guaranteed relief from aches and pain.
Plant-based, all-natural ingredients.
Use anywhere on the body.
Our Gardener's Muscle Balm is designed specifically for tired, overworked muscles. Whether you're working on a farm, or simply in your garden, your aches and pains are guaranteed to be relieved. Its four ounce jar is long lasting! Shop now.
Ingredients:  Canola Oil Gel, Olive Oil, Beeswax, Extract of Calendula, Cassia & Peppermint Essential Oils