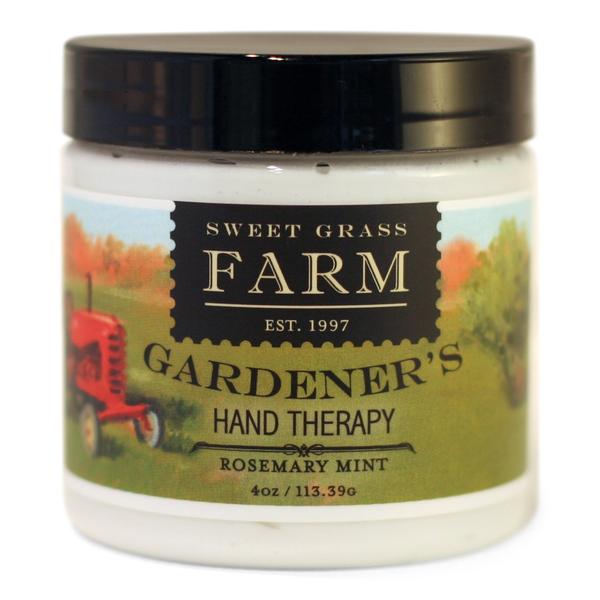 Gardener's Hand Therapy
$ 12.95
Product Description
Farm life can be tough on your hands. It leaves skin dry, chapped, and cracked from daily chores, gardening, and constantly washing hands.
Heals and refreshes dry and cracking skin.

Works on all areas of the body with dry skin.

Use daily for best results.

Contains all plant-based ingredients.
Use our ultra - rich cream daily to replenish and heal cracked skin. Rosemary and Peppermint essential oils leave skin lightly scented.  Use on hands, elbows and other dry patches to hydrate skin daily. Applying our Gardener's Hand Therapy daily yields the best results. Packaged in a 4oz jar to be long-lasting. Shop now!
Ingredients:  Water, Emulsifying Wax, Mineral Oil, Lanolin, Allantoin, Sodium Benzoate, Potassium Sorbate, Rosemary & Peppermint Essential Oils.