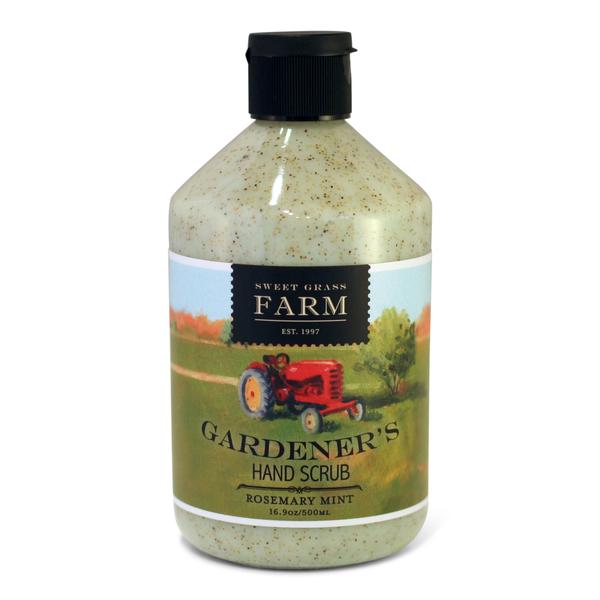 Gardener's Hand Scrub
$ 9.99
Product Description
Our all natural Hand Scrub is perfect for gardeners.
Features:
All-natural formula that is soothing to hands.

Made with apricot seeds.

Perfect for exfoliation.
This hand scrub's moisturizing lather soothes hands while natural apricot seeds gently scrub away dirt and grime, revealing softer, exfoliated skin. Use daily and enjoy the invigorating scent of Rosemary and Peppermint essential oils.  The old fashioned combination of lather and scent will take you back to the farmyard. Shop now.
Details:
Ingredients:  Purified Water, Sodium Cocaomphoacetate, Glycerin, Lauryl 

Glucocide

, Sodium Cocyl, Xanthum Gum, Titanium 

Diozide

, Pigment, Ground Apricot Shells, Fragrance and Essential Oils of Rosemary and Peppermint.
16.9 oz Bottle