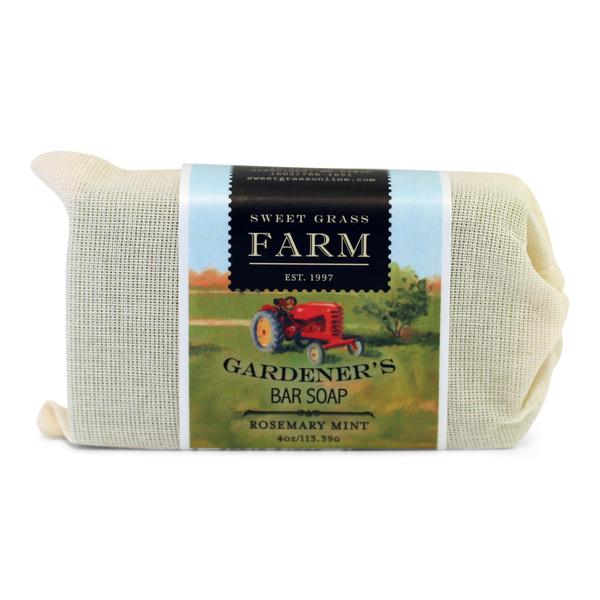 Gardener's Bar Soap
$ 4.99
Product Description
Need a soap that soothes your hands all while getting rid of pesky dirt and scum? Gardener's bar soap is the answer! We create our soap with your tough, hard working hands in mind.
Pure essential oil fragrance

Hand-cut and hand-made

Long-lasting

Removes dirt and grime while restoring
We blend all natural ingredients to produce our Gardener's Hand Cut Soap. Olive, coconut and vegetable oils moisturize and replenish hard-working hands after gardening or house chores. Cornmeal removes dirt and grime while essential oils of Rosemary and Mint leave your skin lightly fragranced.  Handy size to keep at the sink or enjoy in the shower! Long lasting 4oz bar creates a rich lather.
Ingredients:  
Olive Oil
Coconut Oil
Vegetable Oil
Sodium Hydroxide
Water
Cornmeal
Essential Oils of Rosemary and Peppermint